Fundamental Approach
By making a dream-like confectionary that is both delicious and inexpensive, we have demonstrated real corporate value that is required to gain popularity and for the future.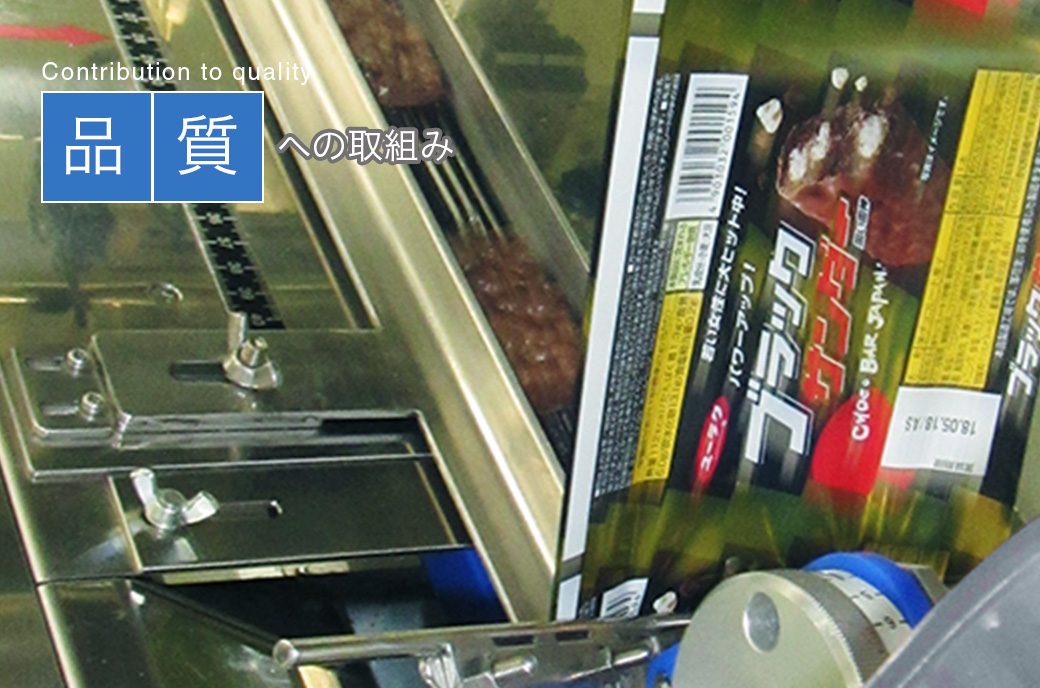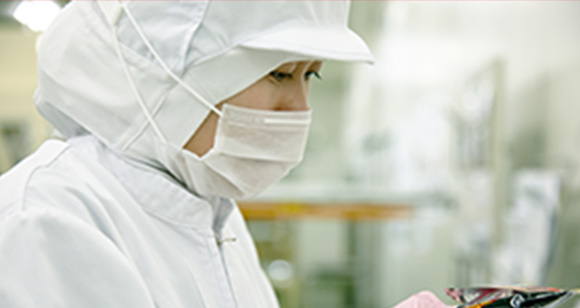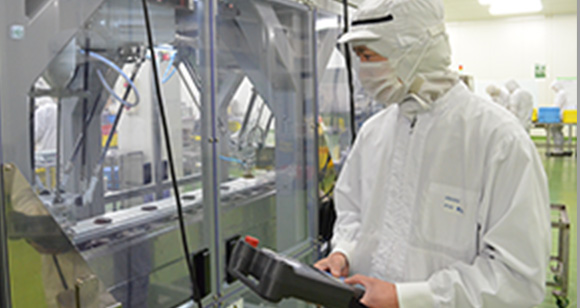 Educational Support in Republic of Ghana
In addition to cacao beans, the Republic of Ghana has experienced rapid development recently, for example, in the production of diamonds, gold and crude oil. However, the regional differences in education continue to widen specifically in the agricultural communities.
We constructed libraries and kindergartens in agricultural areas where the educational resources were lagging significantly such as in the village of Agbakope in the South Tongu District. We have continued to engage in support activities that will help increase the academic development in children, by supplying resources such as book shelves and desks.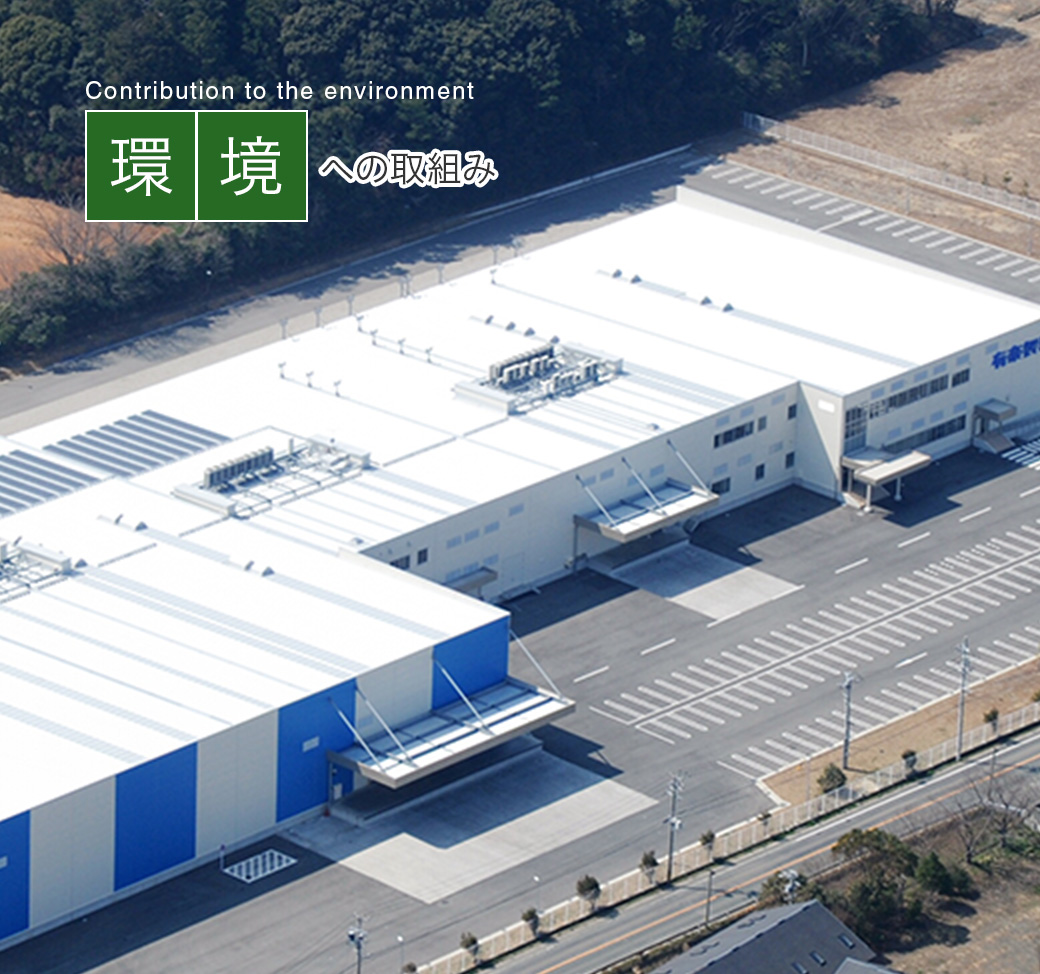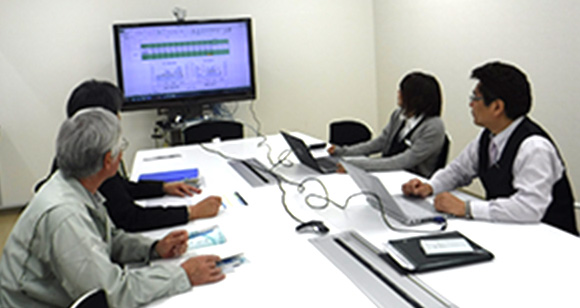 Promotion of In-house Environmental Projects
We are engaged in a number of environmental projects and have a team system in place that pursues energy efficiency and examines new packaging in our business activities in order to reduce CO2 emissions, reduce waste and mitigate the impact on the environment as much as possible.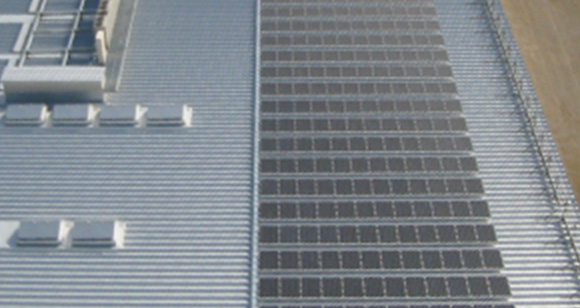 Solar Power at "Toyohashi Dream Factory"
Solar power panels were installed at the "Toyohashi Dream Factory" that was completed in March 2011. This installation helps secure power that can cover air conditioning management in the warehouse and helps provide CO2 reduction in the production processes and risk countermeasures in the event of disaster.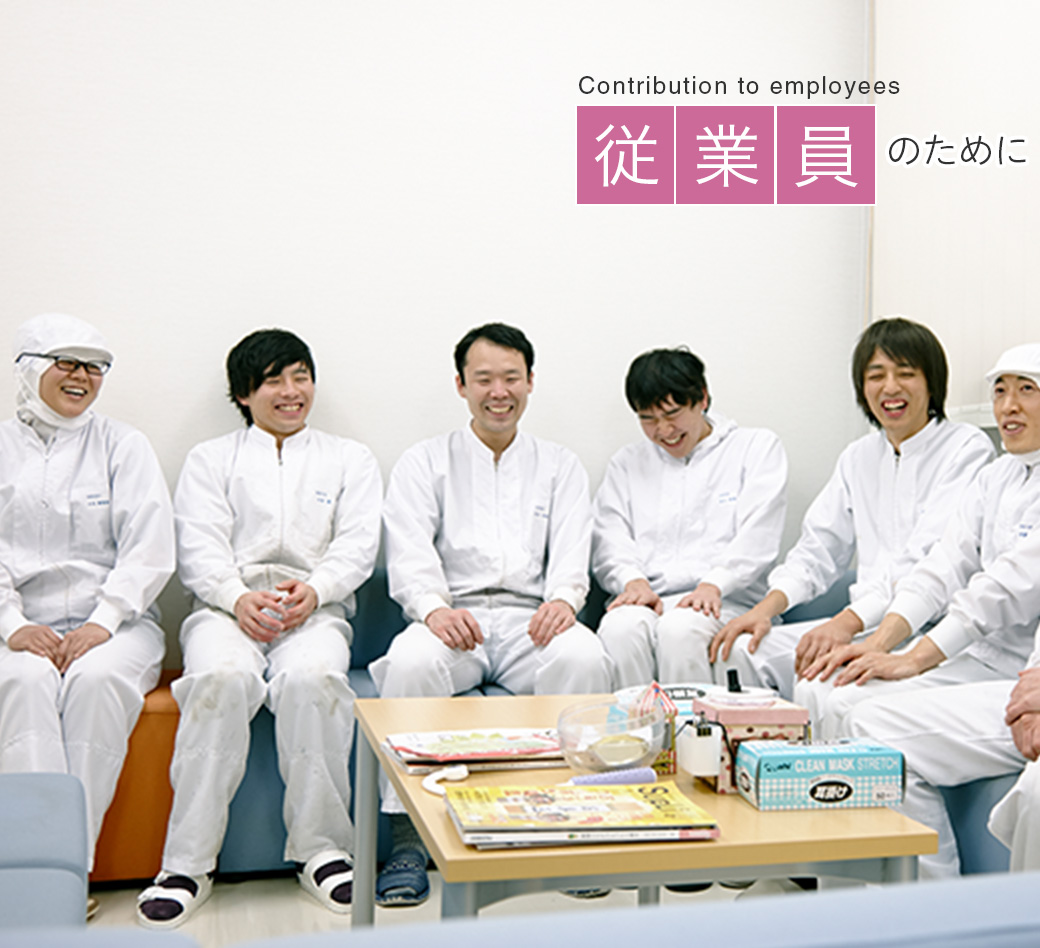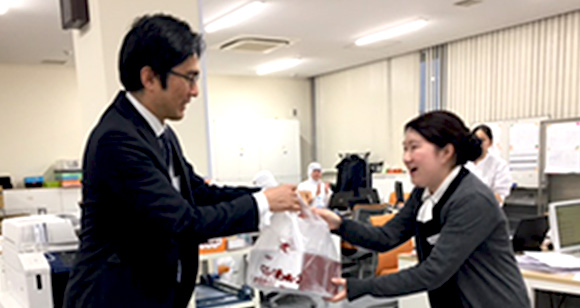 For Local Residents
We also focus on activities in the local communities such as participation in the "Toyohashi Gion Festival" held every July and supporting local sports team.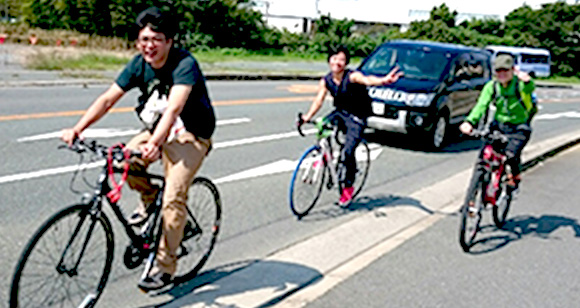 Direct Retail Store Operation
We operate our direct retail stores at each of our 2 domestic factories as a place to give back to the community and show our appreciation.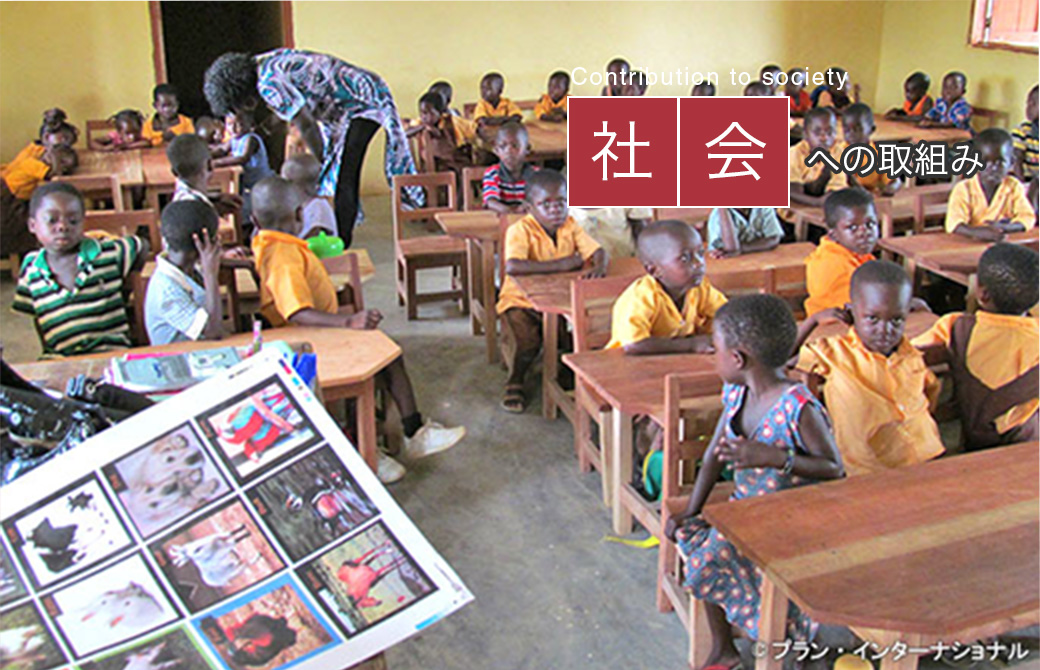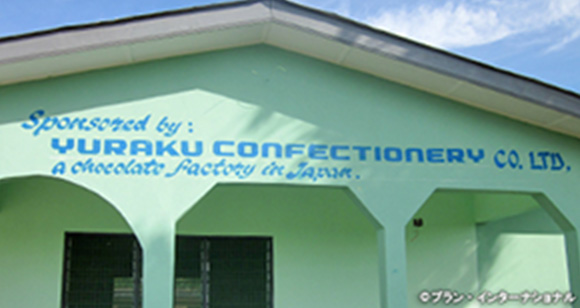 System for Protecting Quality with Rigorous Checks
We conduct regular quality patrols on the manufacturing lines. Only the products that cleared more than 100 detailed check items are delivered.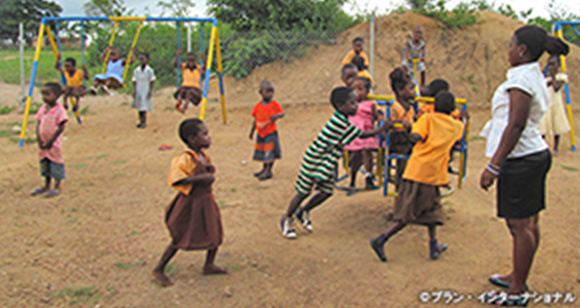 Quality Assurance Department Directly Controlled by President
The "Quality Assurance Department" is directly controlled by the President for supporting general inquiries from the customers, etc., and provides swift support to respond to their inquiries and comments.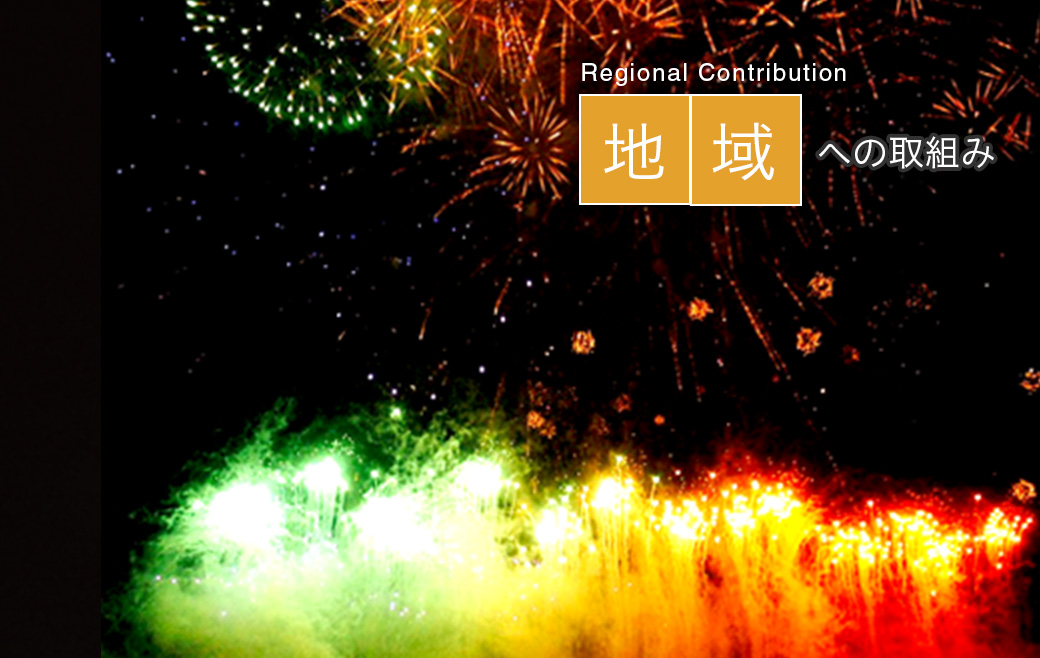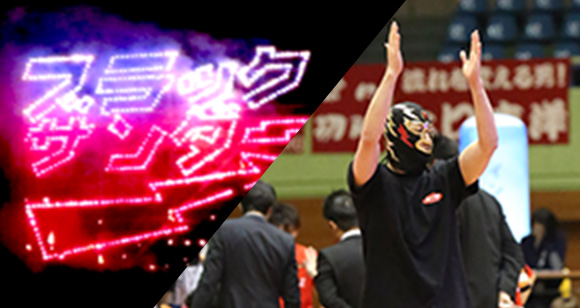 Creating a Considerate Corporate Culture
As a tradition since our founding, we provide birthday cakes for our employees' birthdays. In addition, we provide an annual allowance to employees to encourage them to spend time with their parents or do something special for them.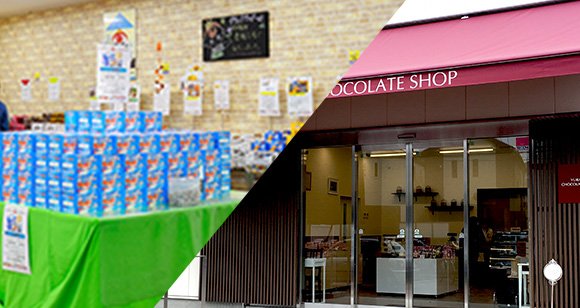 Support for Creating Team Work
We provide complete support to bring our employees together, including assistance for club activity fees as well as the company covering bills at restaurants, etc., to deepen friendships.